Here is my second review since the overhaul of Ryndaria.com. I hope you find it helpful.
As always, please leave a comment below on what you found helpful or confusing about the review. I want these reviews to help people find indie authors they can connect with and enjoy. If this review doesn't tell you enough, let me know what is missing!
Indie authors out there - if you would like a review, please send me a tweet on Twitter. In the future I will include a submission form here on the website.
ANTics, by Dakota Douglas is a fantasy children's novel, available on Smashwords (
here
) and Amazon (
here
). I met Ms. Douglas on
Twitter
. She gifted me a copy of ANTics for an honest review, which I read to my children.
The short description of the book, as seen on Smashwords: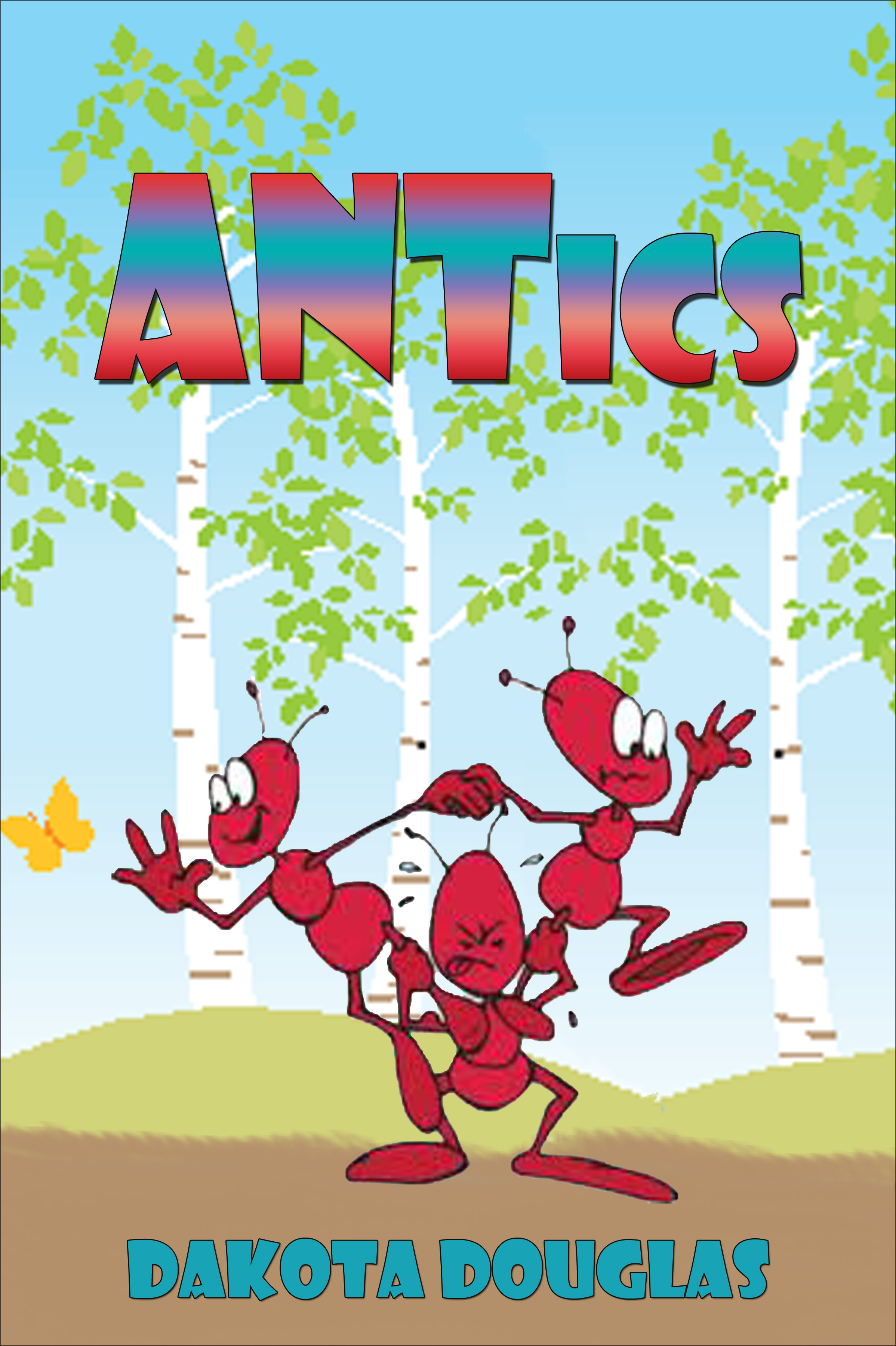 Three young ants are chased by the world's craziest, smelliest spider - an evil monster with magic powers who has vowed to turn them into ant soup. One is a fun-loving scamp, one is clever and the third is scared of his own shadow. Can they outwit the beast and save themselves, their families and friends? An exciting, fun, fantasy read for ages 7+ - and adults too - that builds to a dramatic end.
Since ANTics is a children's book, I wanted to make sure I read it in the proper context. For the last two weeks, this was the bedtime story of choice for my three children (9, 6, and 4). I wanted to make sure I observed their reactions to the story as we read.
All three of the kids looked forward to story time each night. The few nights we had to skip reading, they made sure to announce their displeasure with missing out on hearing what happens next in the story.
In ANTics, the ants describe each other and other creatures in words that end in "ANT". Each ant is named this way (ExuberANT, BrilliANT, HesitANT, SargeANT, etc.). This clever use of language is a great way of helping children expand their vocabulary through story. My kids looked forward to meeting new creatures in the story to see what they would be named.
The author describes everything in the book from the ants' points of view. This turns little puddles into lakes, twigs into logs, and humans into giant and dangerous "Two Legs." The kids enjoyed trying to figure out what the ants experienced.
I appreciate that Ms. Douglas never left us hanging. The book pulled back briefly from time to time to explain the situation from a "Two Legs" point of view, so we could be sure of what happened.
The three ants (ExuberANT - Zube, BrilliANT - Brill, and HesitANT) as well as their spider foe (RepugnANT or Puggy) each have distinct personalities that go with their names. I enjoyed acting each one out with the kids, and they connected with the characters.
The book is well paced, with 27 chapters of various, but manageable, length. The chapters ended well, and it was easy to pick up where we left off the next night. We read 1-2 chapters each sitting before bed, and my nine year old gave a quick recap of what happened the previous night before we started.
My four year old did have trouble from time to time keeping up with the story. This is not unexpected, as the book is at a bit higher level and advertised for 7+. She still enjoyed it and looked forward to it, even if at times we had to explain what happened in a scene.
We all felt a little dissatisfied with the ending, as it sets up a second book. I don't think we were expecting a children's book to end that way, so we felt a little disappointed we have to wait for the next one! I hope Ms. Douglas still plans to release a sequel as we all look forward to see what happens next.
There is a bit of violence in the story. This is expected, as spiders do try and eat ants. At times, I noticed it was intense for my kids, but no nightmares or complaints came. Also, the description of "magic," what it is and where it came from, is vague. I would love to see Ms. Douglas describe a little more of it in the next book.
The ebook is well edited and formatted. I noticed no grammatical errors, and the MOBI format was complete and easy to navigate on my Kindle.
When I asked for scores from each of the kids (out of 5), they gave me a 4, a 5, and another 5.
Score: 5 out of 5 purple dragons.
ANTics is an exhilarating fantasy children's story that kept my kids captivated throughout. I recommend the book for parents and children looking for an exciting adventure story to share together.